No idea can ever be successful if it comes from one person. One person may have the seed of an idea, but it cannot reach its potential without adding the creative ideas of others. This truth is more evident when the goal is to address a market threatening concern. Truvincio is no exception.
The best teams tend to be comprised of people who may be different in terms of professional and personal experience , but who are willing to work together to reach a common goal. Each person has to be willing to listen to the opinions of other team members and receptive to better ideas and solutions. This is how we work at Truvincio and this is our philosophy. The Truvincio team has started small, but continues to grow and transform in order to better serve our customers and provide better answers and solutions for the marketplace.
James D. McCartney Founding Partner and CEO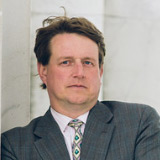 James McCartney is a leading expert in the areas of Data Security, Privacy and Identity theft, specializing in managing the balance between government necessity, corporate desire and personal privacy. Formerly a consultant with Deloitte, he worked with many Federal agencies and regulators on the areas of data security and privacy. A coauthor of the book If You Are Me, Then Who Am I – Why Identity Theft Matters to Consumers and Businesses, he has focused on taking these very complicated issues and making them relevant and approachable to the individual consumer and small business owner.
John P. Gardner Jr., Esq. Founding Partner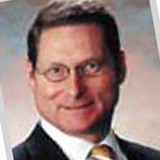 John P. Gardner, Jr. is an attorney and one of the nations leading experts on Identity Theft. While others were scrambling to tell people to lock their mailboxes and shred their credit card statements, Mr. Gardner was warning consumers of the potential health risks, Social Security and tax issues, financial disasters, and the reality that they could face false imprisonment as a result of someone stealing their identity. Formerly a plaintiff's attorney, he brings a unique perspective on compliance, liability and how they will play out with small businesses.