Did You Know that...
90% Of Data Losses Are Caused By Employee Error, And You'Re At Risk?
People Are The Problem... But Are Also The Solution!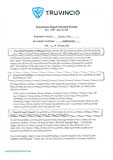 How At-Risk
is YOUR Company?
Take our FREE Risk Assessment!
If you're like most companies,
you'll be surprised at the results.
The Truvincio Solution is the Right Choice for Small & Medium-Sized Businesses
Errors made by employee behavior are the main cause of most data losses and security breaches. IT firms do not adequately address this problem. The Truvincio Solution is the ONLY solution that specifically helps employees identify and minimize those behaviors which can put your company at serious risk.
Why we are successful
While other companies rely on technology to reduce their risk, The Truvincio Solution helps your company mitigate risk through the one area they DON'T address: Human Error and Employee Behavior.
Through specific education and training, as well as customized policies and procedures, The Truvincio Solution TEACHES employees how to easily identify and prevent risk, EMPOWERS them to develop solutions to protect your data, and IMPROVE the day-to-day business practices that will increase both their efficiency and your profitability.
While technology solutions focus on how to mitigate employee's actions using technology fixes to neutralize their behavior (hasn't worked and will not work), Truvincio sees them as a part of the solution.
This is a different paradigm.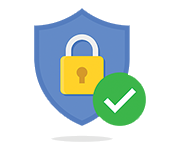 Increase understanding of risk and the ability to identify and avoid it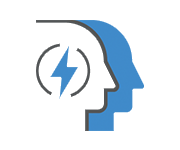 Identify habits and practices caused by employee error that compromise vital company information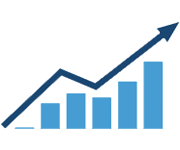 Take advantage of good practices you already have and address those that cause you risk – minimizing time away from your real business needs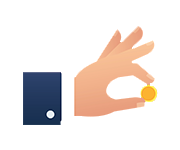 As low as $100/month
most cost-effective solutions For protecting your business
We Affordably Reduce Risk While Adding Value to Your Bottom Line
SMBs Face Real Risk Due to Employee Error with Real Incurred Costs
The Truvincio Solution Is Your Answer!
Let's face it. Employees can get lazy.
Doing the same work – day in and day out – can lead to multiple errors and lapses which can allow unauthorized access to your sensitive material.
Your team MUST understand and identify these behaviors before it's too late.
Why Small Companies Are Being Targeted
Every bit of information you have can be and is valuable to someone else. Thieves are more creative than you are. This includes cyber, printed and written information. Every piece of information in your business is worth money.
Every single piece of your business' data is seen as dollar signs to someone. On average each piece of business data is worth $148 to a data criminal. How much data can your business afford to lose? Stealing just a small amount of data is hugely profitable to the data criminals.
Your business has valuable data that data criminals want, but it's not just your business data, it's your entire networks' data that leaves your entire network of clients, vendors and 3rd parties vulnerable to data loss and if your business is the weak point, data criminals will attack you to get to them.
83% of most businesses do not have the adequate resources to respond to or recover from a single cyber event.
Real Companies. Real Results.
"Streamlining the way we process data has created unexpected efficiencies, in addition to peace of mind."

"We saw an immediate difference in how our employees handle data."

"I can tell how far my employee had gone in the program simply by looking at their workspaces."

"The Truvincio Solution helped us go from failing an audit to passing with flying colors, overnight."

"…helped our staff increase their own expertise to be able to better help clients."

"The Truvincio Solution provided a simple, effective way to get everyone onboard with compliance."

"Gives us a competitive advantage in the market."

learn about security and Privacy Issues That Can Threaten your Business
of small and medium-size companies that suffer a data breach are out of business
in 2 years
(60% don't last 6 months)