Truvincio offers a sophisticated yet simple approach to 3rd party oversight for the larger companies in order to address one of their greatest threats; their 3rd parties.
Managing your own Security & Privacy is a challenge in itself and every week there are incidences where corporations who spend millions per year on security suffer yet another breach through their 3rd parties.
Your 3rd parties are a near impossible challenge to manage when it comes to improving standards in security with most of them having limited or no standards in place. The harsh reality for these corporations is that their 3rd parties are their greatest threat to security and by law it is your responsibility to oversee that 3rd parties are addressing their security and privacy standards.
By implementing The Truvincio Dashboard, your corporation has a simple solution to oversee and manage 3rd party security and privacy standards while giving your organization the legal defensibility to demonstrate you have taken adequate steps to mitigate the risks your 3rd parties pose.
Give your 3rd parties a low-cost, simple, and effective solution to reduce their risk while managing your 3rd parties standards and mitigating their threat on your business. Don't let their security cost you millions...
3rd Party Vendor Oversight
Industry Specific
Technology Agnostic
Reviewed by FTC & OMB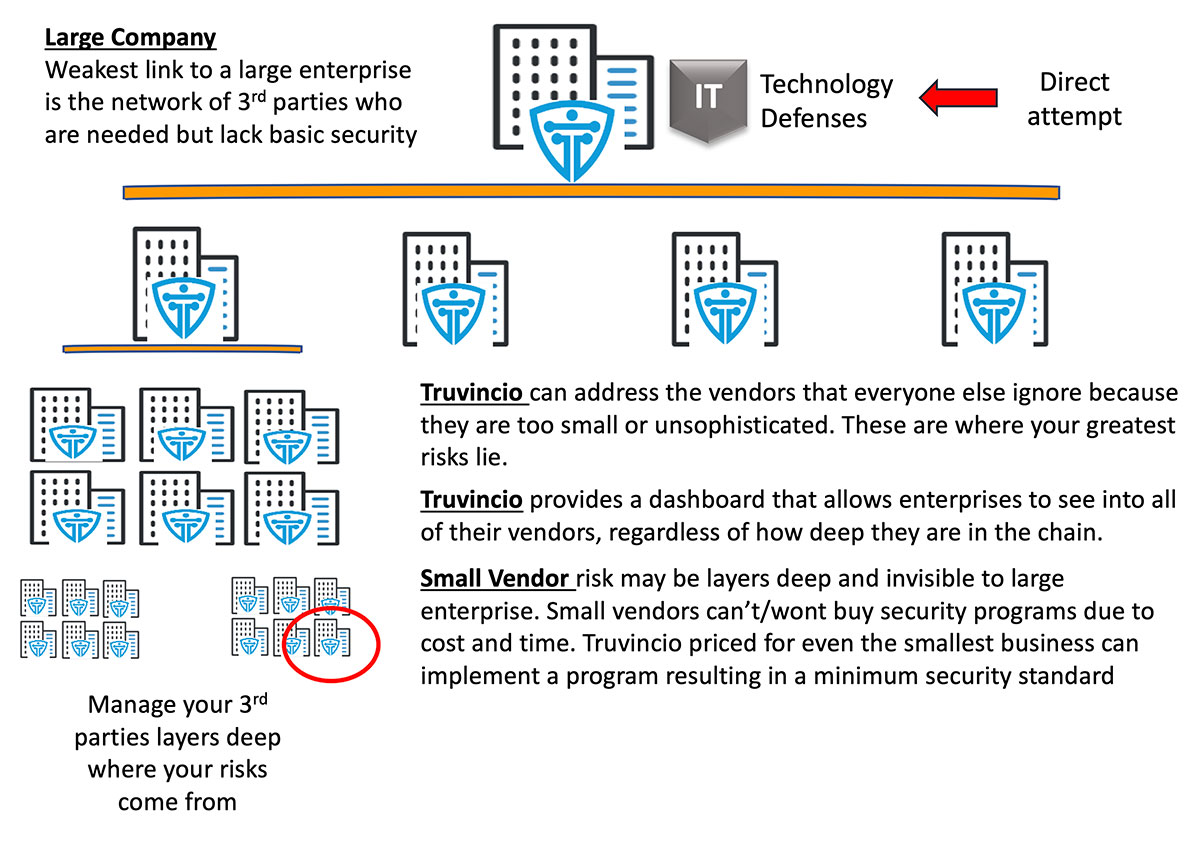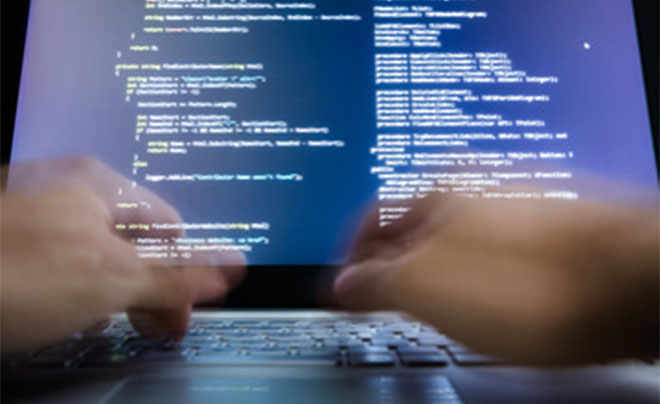 $188,000
average cost of a small business data breach in the US
197 days
time it takes companies to identify a data breach